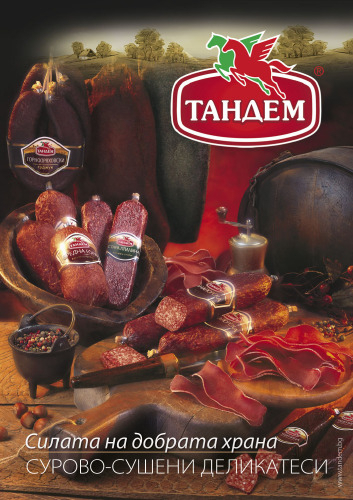 Events
Row-dried products with the brand TANDEM
The long-waited by the good food connoisseurs and fanciers of traditional recipes, by the gourmets with cultivated gustatory taste the products of the series "Raw-dried" with the brand TANDEM are on the market: Sushenitsa, Pastarma, Filet "Elena", Panagyurska lukanka and Gornooryahovski suguk.

They are produced from whole and chopped red meat. They have prolonged term of suitability – 90 days, because of the specific technology they are produced by.
Prepared old masters at recipes, they provoke the senses and create unique culinary atmosphere, filled with warmth and coziness, pleasure and delight.